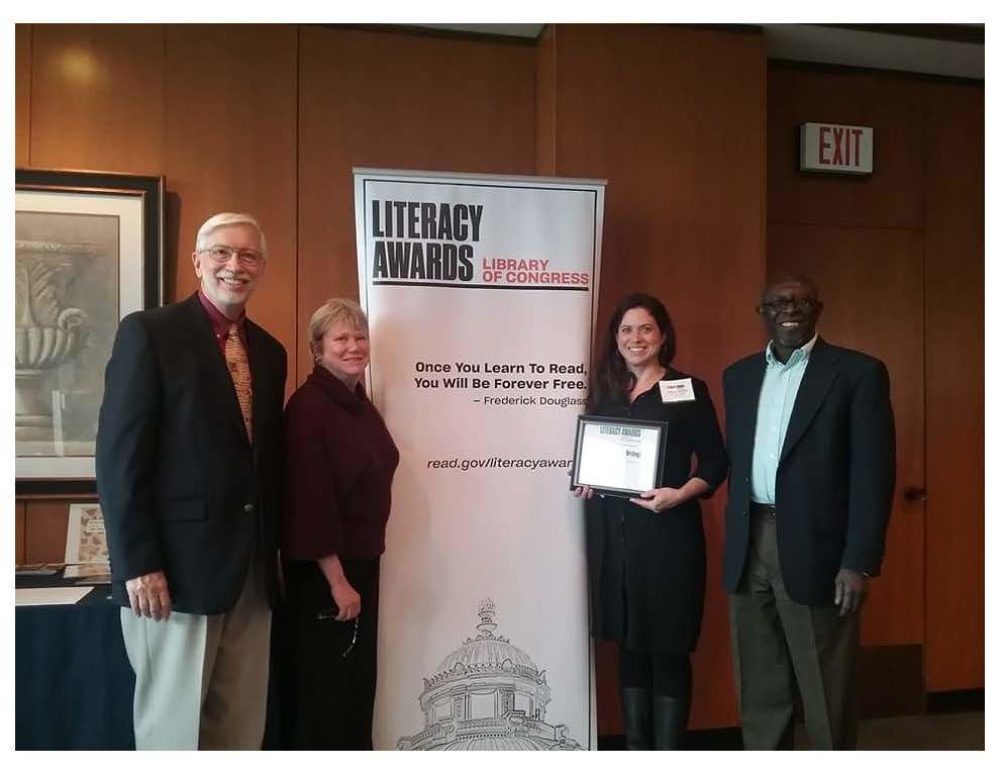 As a child, Nikki Crosby didn't think she could go to college. Most of the kids and adults she knew were not college-bound. And though she loved to write, as a sixth-grader, Crosby saw the world of academia as intimidating, unwelcoming, and "impossibly difficult to penetrate." But then she attended a workshop at University of Massachusetts Amherst sponsored by the Western Massachusetts Writing Project.
Over the course of that workshop Crosby's attitude changed.
On campus that day, being a writer became part of her identity. Six years later, she enrolled in college and today is a high school English teacher helping inspire other students. The Western Mass workshop, she says, changed the course of her life.
For this work and much more, the Western Massachusetts Writing Project (WMWP) was honored last year with a $5,000 award by the Library of Congress during its 2019 National Book Festival gala. The writing project's staff joined the 14 other organizations honored for their work in increasing literacy.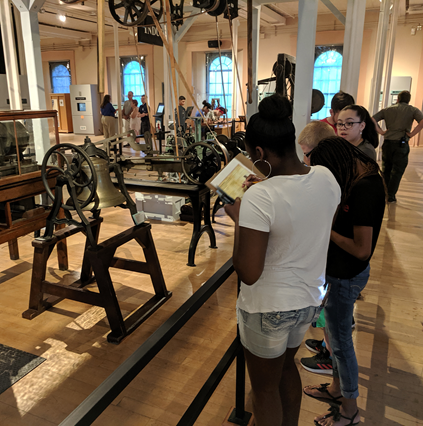 "It was incredible to be in the company of so many different organizations and learn about the innovative things they are doing to make books accessible to people," said Jenn Murphy, co-director of Youth and Family Programs for WMWP. Other awardees included a project to help children in Haiti write stories and publish in their native language and projects to make books available to young children at barber shops and hair salons, among others.

The team at WMWP has been inviting students like Nikki to the University of Massachusetts campus in Amherst regularly for a range of programs, including its Youth Writing Adventure program. During this one-day workshop, the attending teachers are asked to each teach two workshops, and students attend two different workshops, all focused on writing. Topics include voice, memory, dialogue, social justice, and using visual art to inspire writing.

One of the most powerful parts of the day, Murphy said, is when students share their work at an open mic at the end of the workshop.

"It's so profound, the courage some of them show," she said. "It's about 140 people in the audience, and they are sharing some really personal stuff. I tell them 'You are so brave.'"

The WMWP also provides professional development opportunities for educators and offers week-long summer youth writing workshops that include writing exercises and visiting campus venues. They often partner with the Springfield Armory National Historic Site, part of the National Parks Service, to provide workshops where students use historical inquiry as a base for their writing. The program draws diverse youth and shows them how to access primary sources and understand that the site's story is their community's story.

Murphy, a kindergarten teacher, says when she first began work with the writing project she felt out of place and not sure what she had to offer compared to high school and middle school teachers. But she has come to understand that the methods she uses to teach writing in elementary school—for example, modeling and shared writing—are universal and just as important in high school. Murphy, like the Library of Congress literacy awards, embraces an ever-broadening definition of literacy.

"There are different ways to tell a story and to communicate," she said. "Art and music and poetry and photography and movement, all of these are ways to be literate and tell your story. I think that broadening your definition of literacy as educators enables us to reach more students."

As with many arts and culture programs, the WMWP has struggled financially with declines in federal funding. The Library of Congress award helped ensure the youth writing programs continue with financial aid and teacher stipends.

"This award has allowed us to sustain these youth writing programs for the next couple of years," Murphy said. "That alone is such a gift."