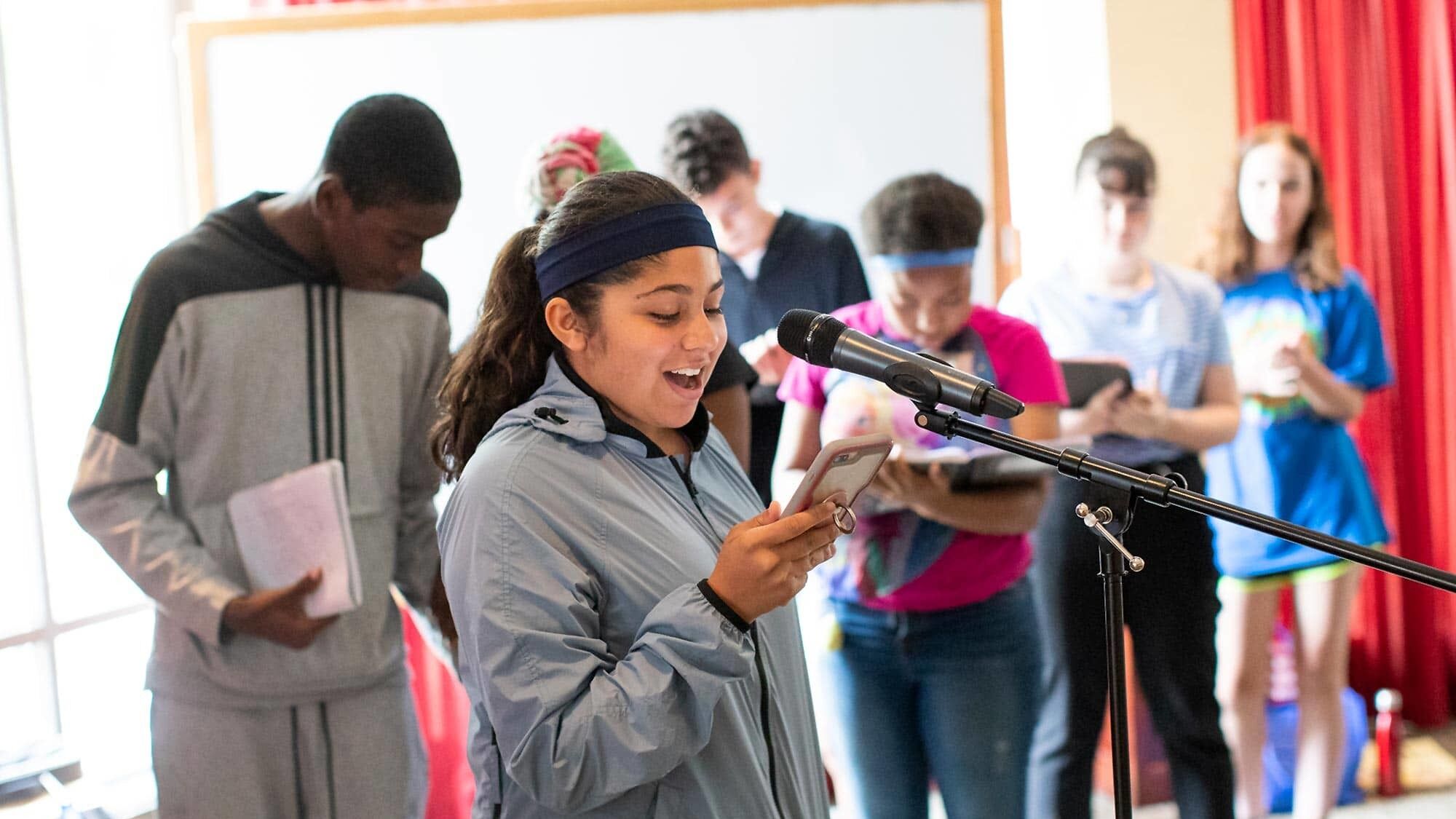 Programs & Services
Putting Writing at the Center
The National Writing Project and the local sites that make up the network provide more than 80,000 hours of professional development programming for teachers each year. Programs for youth and communities serve over 35,000 participants.

Programs for Teachers
Designed by Teachers for Teachers
Across the country, NWP local sites offer our signature professional development and leadership programs for teachers and faculty, as well as designing customized inservice programs for local schools, districts, and higher education institutions. In addition, NWP offers a wide range of online learning opportunities open to all educators.
NWP programs are built around a set of shared principles and practices for teacher leadership and professional development. Core programs such as NWP's Invitational Leadership Institute create and expand a cadre of local teacher leaders (called "teacher-consultants") capable of leading a diverse array of high quality continuing education and research opportunities for teachers at all levels. National research studies have confirmed significant gains in writing performance among students of teachers who have participated in NWP programs.
Contact us to learn more
Services for Schools & Districts
Nationally Networked, Locally Delivered
NWP works directly with schools and districts to design programs that improve the teaching of writing and the use of writing to learn at all grades and across subject areas. Local leaders can draw on the expertise of the national network to ensure that more teachers have the ability to respond to the ever-changing demands of educating young people for success. NWP professional development programs—whether developed nationally or locally—reliably focus on evidence-based practices and include a combination of peer-to-peer professional learning, classroom resources, and formative assessment tools.  NWP's assessment services help districts assess the strengths and needs of their student populations in relation to valued outcomes in writing and put supports in place for districts to use writing assessment to move toward continuous improvement.
Contact us to learn more
Youth & Community Programs
Writing, Like Learning, Happens Everywhere
NWP local sites work to spark young people's creativity and innovation through community-based camps, after-school and summer programs that mix writing, media creation, mentorship and civic-engagement. NWP camps network youth with partners like the National Park Service, local museums and libraries, and local campuses and makerspaces. Youth can also participate in NWP's Writing Our Future initiatives, a series of youth online publishing projects that are designed by educators for educators and the young people they work with. Intended for use in schools, libraries, and other educational settings, all projects are COPPA compliant and educator-managed.  When the focus shifts to adults, NWP community programs may support family literacy projects and writing-support groups for special populations who gather to give voice to their stories.
Contact us to learn more
You can make an impact, too.
Join us in supporting educators across the country who inspire young people every day.