As members of the Gateway Writing Project, O'Daniels and her team have firsthand experience forging connections across the region with the GWP's Summer Invitational Institutes. At these institutes, K-college teachers from the area's many districts converge at the University of Missouri-Saint Louis for a month of writing, inquiry, and professional growth. Recognizing the power that this metro-wide community building has had in their own lives, they set out to create a similar opportunity for the area's teens. The result has been the OneCity Stories program, which for two summers has united a diverse group of high-schoolers from around the area for three weeks of writing, storytelling, making, and bonding.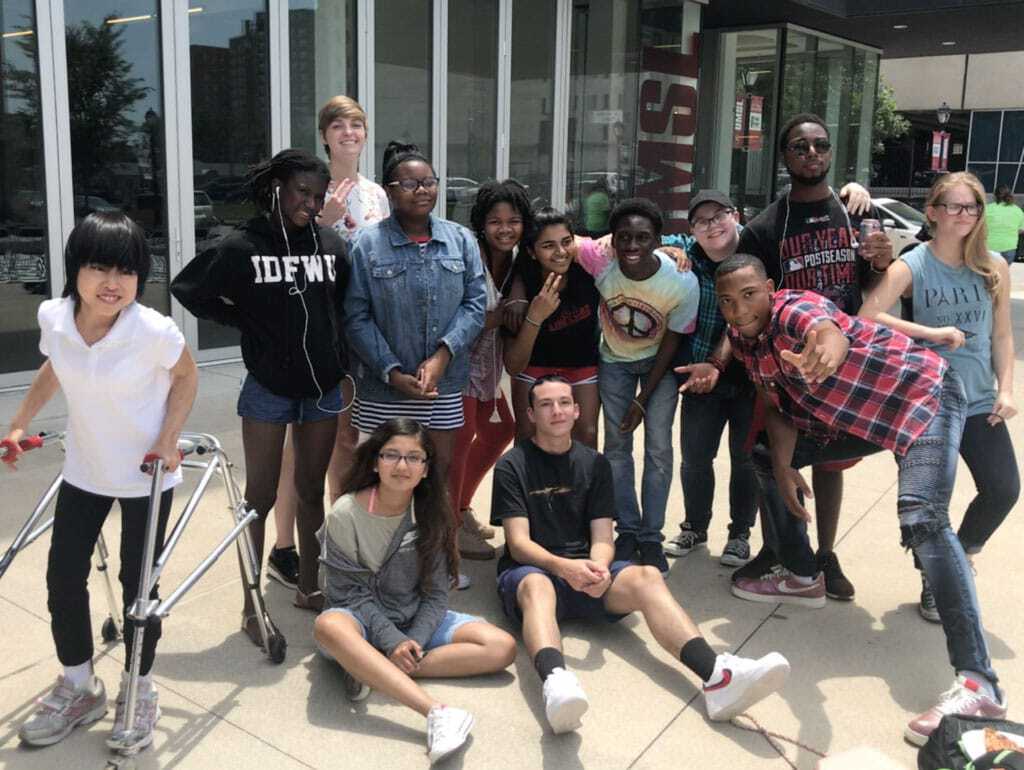 The team, headed by ELA teacher Diana Hammond and including teacher-consultants Cathy Griner, Randy Meyer, and Sioux Roslawski in addition to O'Daniels, set out to connect with a variety of "artists in residence"; local writers and media professionals who could bring their real-world expertise to the summer experience. With these connections made, the team secured funding from an LRNG Innovators Challenge grant, and OneCity Stories was off.
The LRNG Innovators Challenge grants are the result of a partnership between LRNG, powered by Collective Shift, the National Writing Project, and John Legend's Show Me Campaign. The grants support educators and projects that are expanding the time and space for connected learning, a theory of learning that aims to connect school work to students' passions, peers, and out-of-school worlds.
The artists in residence, who included print journalists, documentary filmmakers, podcasters, and a poet, helped students immerse in real-world modes of writing and storytelling, building skills with narrative, editing, interviewing, equipment, software, and more. The results speak for themselves: