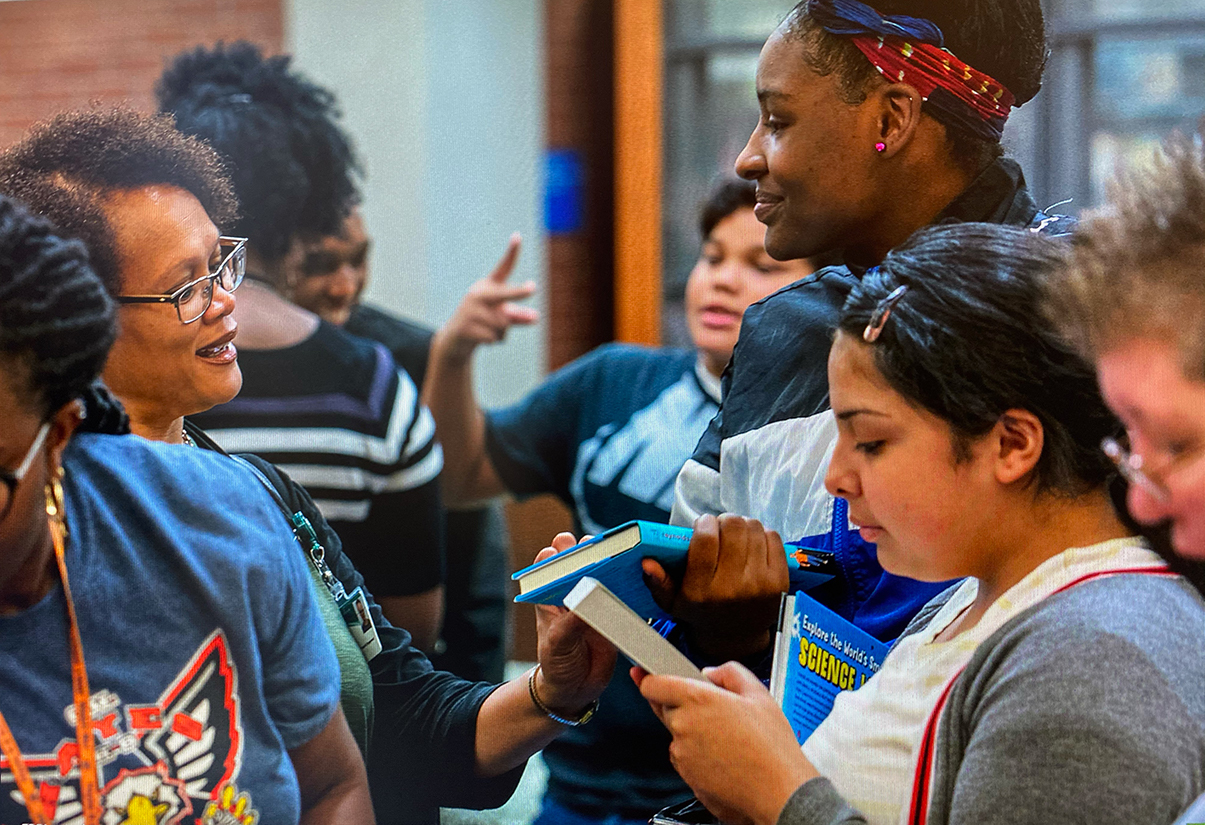 The smell of ink permeates one of Tonya Perry's earliest memories. She grew up in a small farming community in Columbus County, North Carolina. The county newspaper was "very selective" about the news they would publish—Perry's polite way of saying that they published White people's news. So her father and several friends got together and decided to create a newspaper where the county's African American citizens could share their stories and stay connected. Called the Afro-Chronicle, it was an entirely hands-on grassroots effort. Much of the work of laying it out and printing it took place in the family's backyard.
"I can remember the paper swaying on the clothesline, drying," she recalls. "I felt so empowered knowing our words mattered, and Black and Brown people had that space—graduating, going to school, having children, retiring, getting married, passing away, it was so important that we were able to share."
The importance of community and collaboration was instilled early on for Perry. Both her parents were educators, and both believed deeply in service. They raised her with the understanding that she had a powerful voice as a Black girl. "I had many ways to tell my story," she remembers. She also had teachers in her small town—White, Black, and Native American—who believed in her and held her to high standards.
"I felt so empowered knowing our words mattered, and Black and Brown people had that space—graduating, going to school, having children, retiring, getting married, passing away, it was so important that we were able to share."

Perry has devoted her life to giving back, with a particular emphasis on fostering literacy and confidence among Black adolescent girls. She has been teaching and mentoring the next generation of teachers for 31 years, while nurturing communities of writers around the state of Alabama and beyond. Mentorship is a process that she sees as inherently reciprocal. When you pay it forward, she says, you inevitably receive in multiple ways.
"Being in teacher leadership and in community with the teachers is empowering for them but I also find it rewarding. It's a cycle of being able to give back with our time and resources, but also an opportunity to get back because of the growth and development we experience with others. I took that same approach as a teacher. We give of ourselves, and we receive as we teach others. Students can also contribute—they just need to know how. You can help them come up with ways to contribute to the world."
It is difficult to distill Perry's bio into a paragraph. She has been a National Teacher of the Year finalist, noted for her work to promote understanding of the developmental needs and characteristics of young adolescents, particularly Black girls and historically marginalized students. She has served on the National Council of Teachers of English (NCTE) Editorial Board, on the ReadWriteThink Board, and as director of Cultivating New Voices Among Teachers of Color, a program of the NCTE. A full professor at the University of Alabama Birmingham, she has received the President's Award for Teaching Excellence, and her scholarship has been published in journals such as Voices from the Middle, English Education, English Journal, and Theory into Practice.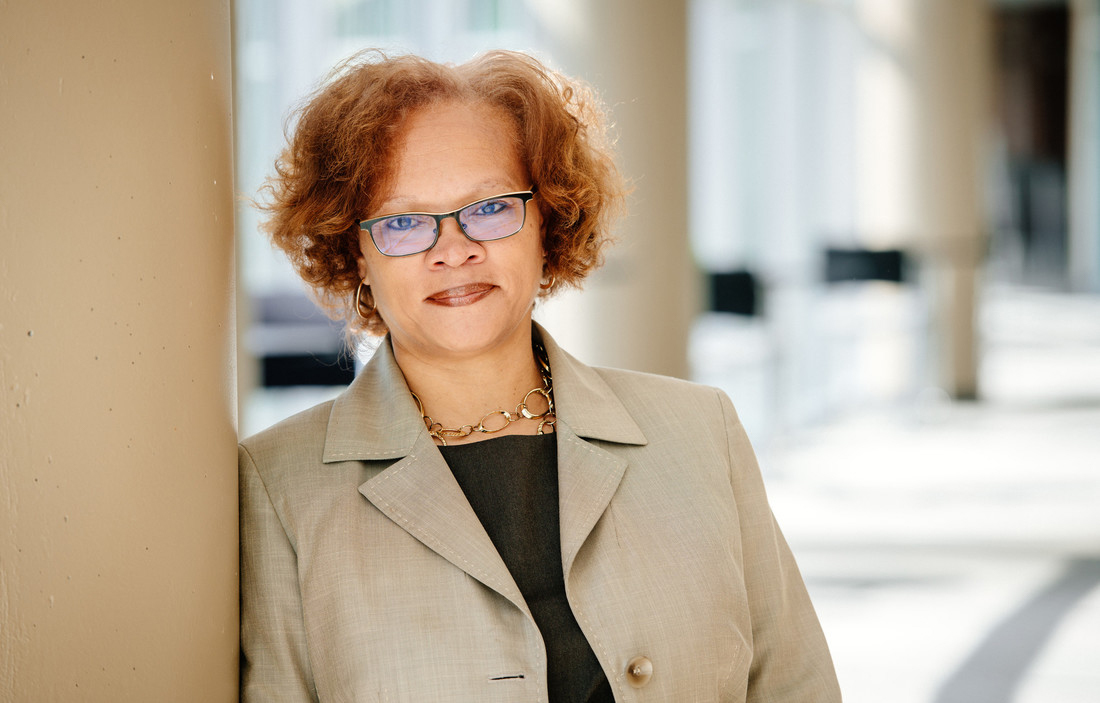 In addition to her many other distinguished roles, Perry is the director of the Red Mountain Writing Project (RMWP). Based in Birmingham, RMWP brings literacy programming to urban, suburban, and rural communities across the state of Alabama. "We develop many teacher-leaders in our project," Perry says. "They take ownership of the learning, collaboration, and circle of support. As we move forward and they begin to take the reins in leadership, they begin to teach me more than I teach them. They decide where and how they want space in the project—professional development, youth programs, book studies, research, etc. I ask them to consider 'What is it you want to take into the larger community to make a difference?'"
Perry's motto working with teacher-leaders around the state is "If you can dream it and we can pay for it, we'll do it."
The RMWP hosts an afterschool program called Community Writes, funded by the Alabama Humanities Alliance. They also offer writing summer camps with themes. They have sponsored seven during-school literacy centers in Birmingham high schools, offering tutoring to students for four years. And each year the RMWP throws a celebration called Writing with the Stars—a chance to elevate young writers to the same status as athletes, Perry says. She relates the story of a shy girl who stole the show one year, stunning all her friends and teachers, none of whom had suspected that this mild-mannered high-schooler had such a powerful voice.
Giving students like this one a platform and the confidence to use it is one of Perry's main passions as a teacher and a leader. She wants, in particular, Black girls from both urban and rural areas to be able to shine and tell their stories. She wants them to know they don't have to wait to be discovered.
In her academic work, Perry and her graduate students have studied the identities that Black girls create for themselves through literacy. One of the things they have found is that girls of color typically tend to be more comfortable with traditional technologies, like paper and pens. While Perry can relate—she loves the feel of paper herself—she believes it is essential to expose girls, particularly girls from historically marginalized communities, to digital literacies.
"Teachers need to offer a choice," Perry says, "but they also need to make sure that girls aren't opting out of the digital opportunities. Girls need to see themselves as coders, graphic artists, web designers, digital researchers, and computer programmers. And we can do that as English teachers. We don't have to be a science or comp sci teacher to introduce STEM skills. These skills are essential because they give girls another platform to speak. It's very empowering."
Perry and her colleagues write about this research in an upcoming compilation called Black Girls' Literacies: Transforming Lives and Literacy Practices (June, 2021; Price-Dennis, D. and Muhammad, G.), in a chapter entitled "Urban Young Adolescent Black Girls' Digital Media Practices: Humanizing the Digital Experience."
One of the things that makes Perry such a powerful teacher-leader is that she remembers clearly being a 7th-grader herself. "I was about 4'10", probably 70 lbs wet, spunky but unsure, wondering what all this was going to add up to." She takes a moment, recalling those days, then addresses her girl self: "Thank you for sticking it out. Thank you for trusting me and enjoying the journey. Thank you for taking up the pen and paper. Thank you even though you were shy and scared. I appreciate you for hanging in there."
We appreciate you too, Tonya. Thank you for your years of service to students and teachers.