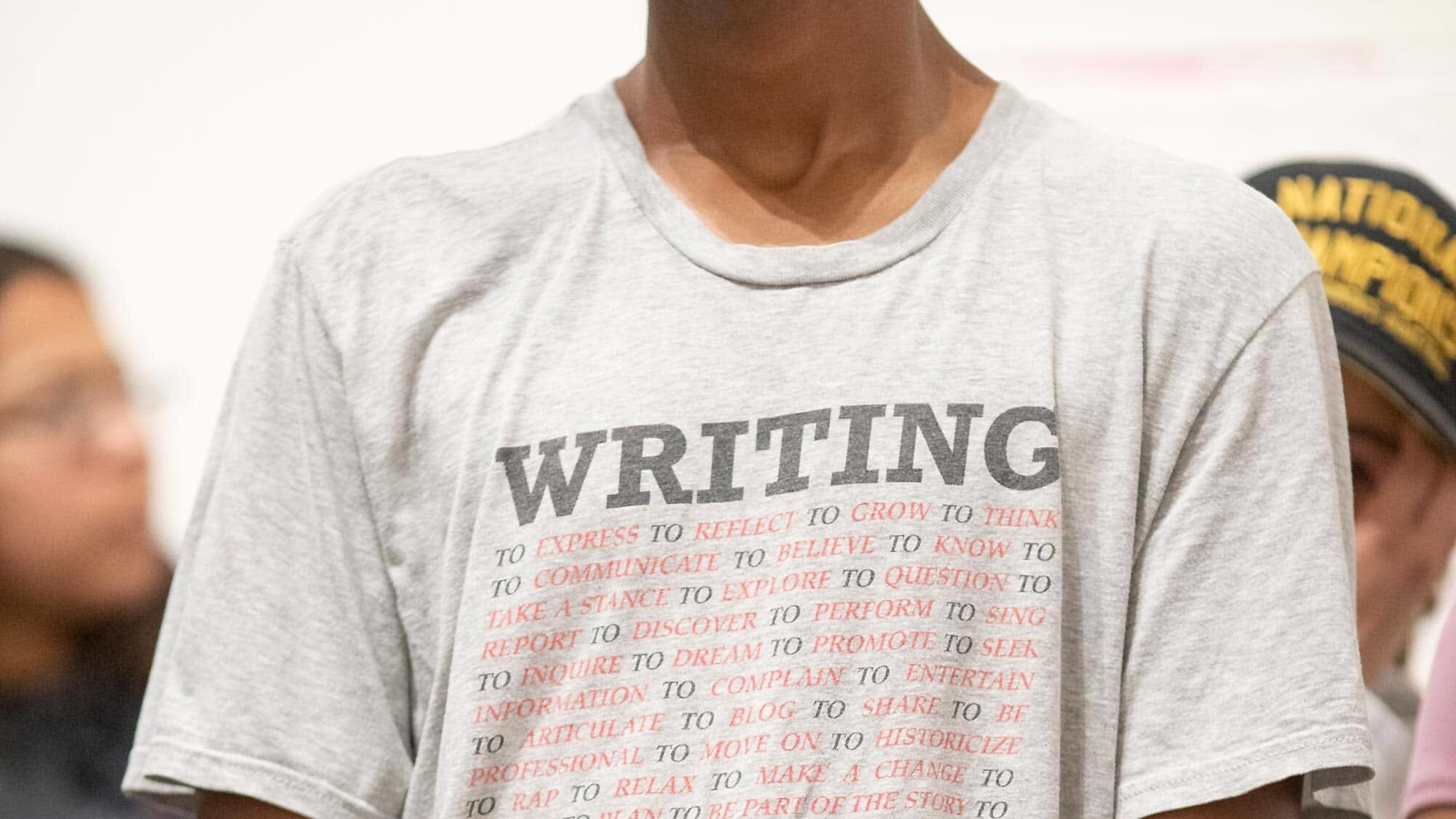 Why Writing?
Writing is essential to communication, learning, and citizenship.
It is the currency of the new workplace and global economy. Writing helps us convey ideas, solve problems, and understand our changing world. Writing is a bridge to the future.

For students, writing is a make-or-break practice as they navigate assignments, tests, college essays, and job applications. Without guided practice in writing, students face limits in their social, academic, and professional lives.

But even more importantly, writing provides them with a powerful tool for learning and critical thinking. Through writing, we make our thinking visible, both to ourselves and to others. Through research and feedback, we engage with the ideas of others and then sharpen our own, draft by draft.
Writing lets us manage complex projects and organize our work with others. It creates opportunities to reconsider our perspectives and relationships with others. Through genres as diverse as poetry or civic proposals, essays or screenplays, writing lets us compose our future and write ourselves into the cultural narrative.
Digital tools and social media have put the fact of writing and media creation in the palms of our hands. NWP aims to make sure young people today have the education, support, and critical practice to turn that fact into a just and meaningful reality.