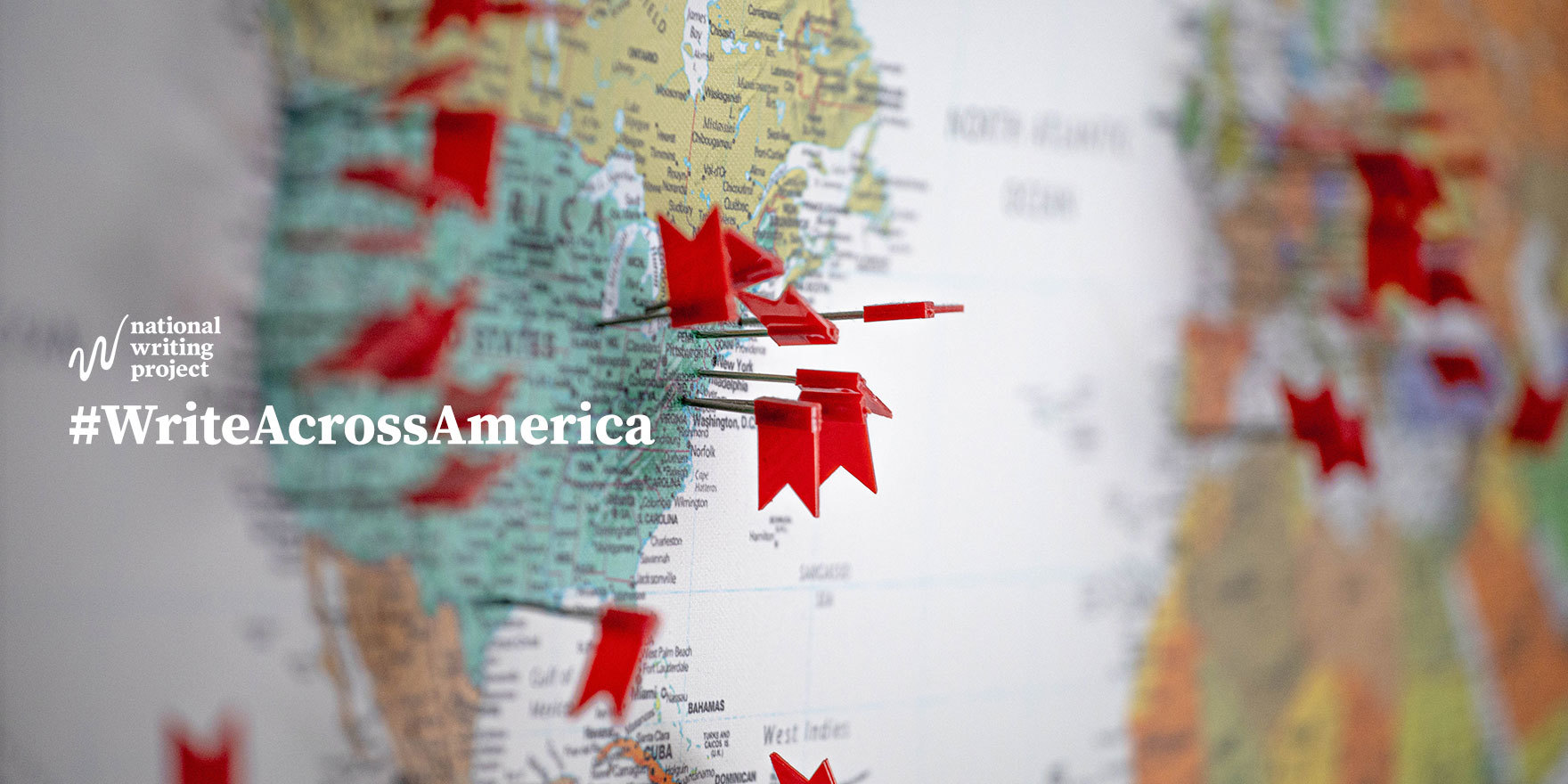 Each stop on the itinerary lasts 90 minutes and includes an orientation by a local Writing Project site to a place in their region or, perhaps, to a new conception of virtual space. All stops are facilitated by local teacher-leaders and welcome all kinds of writing and writers. Participants will be sharing work with the hashtag #WriteAcrossAmerica.
Also, check out #TeensWriteAcrossAmerica →
Write Across America is an opportunity to
Connect the NWP network and our wider set of colleagues through the simple act of writing together in community.
Provide an opportunity for participants to "travel" in the time of Coronavirus and participate in a community of writers.
Learn about different places through writing.
Raise the collective visibility of the NWP network and our commitment to writing.
Collect shareable resources for teachers to take their students on a virtual writing marathon in the fall.
2022 Summer Itinerary
Stops on the marathon took participants to the North/South/East and West. Participation was free but registering in advance helped the host site plan.
All visits were scheduled for 2:00-3:30pm PT / 3:00-4:30pm MT / 4:00-5:30pm CT / 5:00-6:30 ET

For Educators
The resources from last summer and 2020 are still available if you would like to take your students on a Virtual Writing Marathon this school year. It is a great opportunity for students to practice writing, travel virtually, and build classroom community through "traveling" together and sharing writing. Here is a guide to support you.

Learn More About Writing Marathons
The summer's Virtual Marathon grows out of a long tradition of writing marathons at local sites and through the NWP network. The model was developed most richly in New Orleans at the Southeast Louisiana Writing Project. See their website for the New Orleans Writing Marathon. This website has the latest information about the New Orleans Writing Marathon Retreat as well as links to essays, books, radio programs, and more.
You can find resources here at WLL for planning your own 'in-person marathon" (safety permitting, of course). See:

And two selections for sale at Lulu: